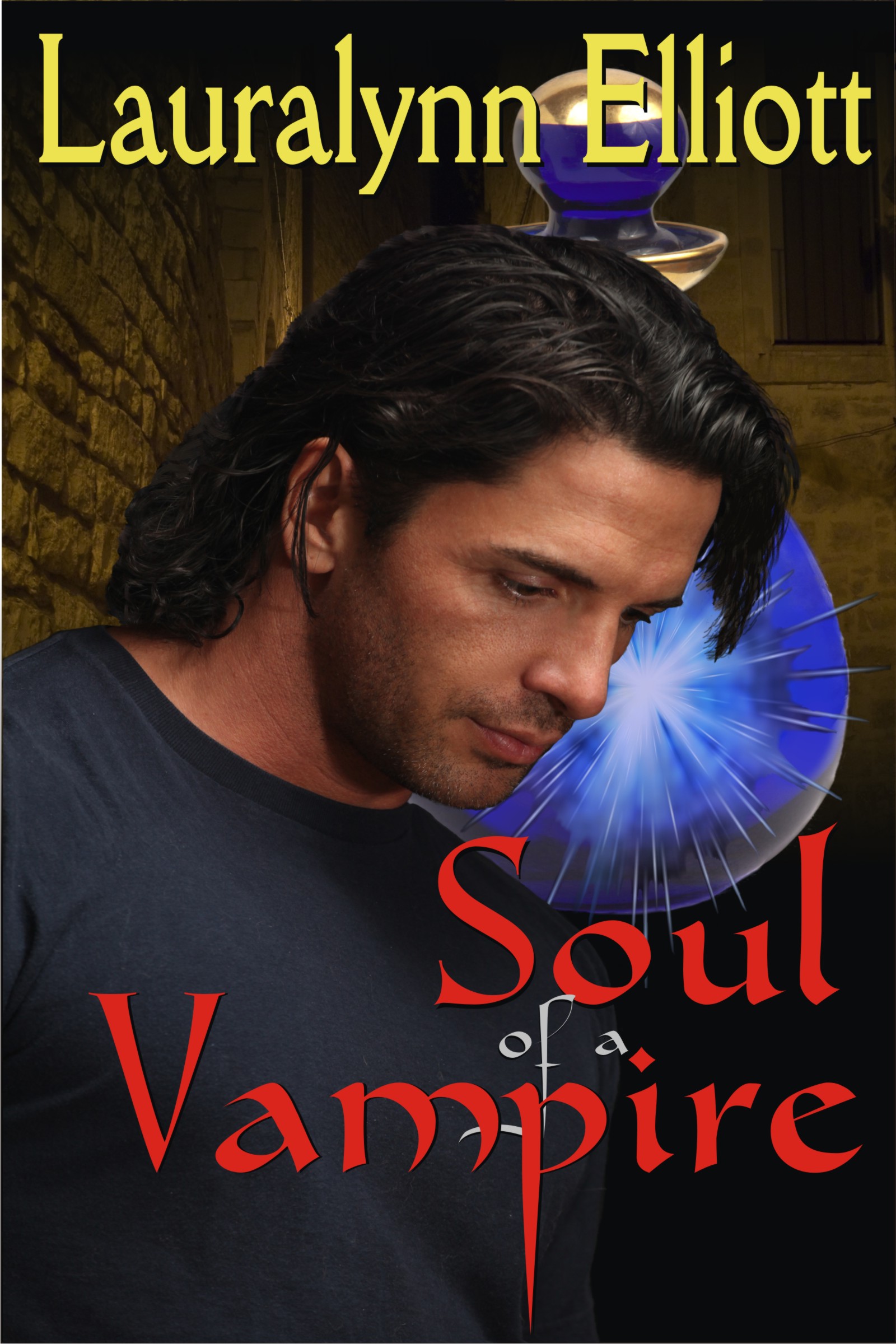 Lauralynn Elliott is having a giveaway to celebrate the release of her latest book, Soul of a Vampire.  I beta read this, and I really enjoyed it!  What I most enjoyed was the unique twist on the vampire angle.  In this book, the vampire is looking to get his soul back before his vampire side takes over completely.  I loved the struggle between good and evil.  There is a romance in the book as well, but it's not the kind of romance where the woman wants to with a vampire (like in Twilight).  Anyway, I don't want to give the whole thing away.  I thought the book was a fresh new take on the vampire scenario and wanted to pass it along to anyone interested.  😀
Below I have copy Lauralynn's post.
Here's what she posted:
Now that Soul of a Vampire is up on Smashwords, Amazon, and Barnes and Noble, it's time to announce what I'm giving away to celebrate the release. At first, I was going to just give away swag, which is basically items with the book cover images or some other promo type items. I'm still going to send bookmarks to the winner, but I wanted to find something special. I searched and searched for the perfect thing I was looking for, and I finally found it. Everyone who comments on this post and tells me their favorite gem through October 23 will have their name entered into the drawing, which will be done by using random.org. The winner will receive a Smashwords coupon code for a free copy of Soul of a Vampire, some bookmarks with the cover picture, and……THIS:
Garnet Jewelry Mentioned in Book
This picture doesn't do this necklace and earring set justice..it's much prettier when you actually see it. There is a garnet jewelry set (sorry, there was no bracelet with the one I bought) in Soul of a Vampire. I know these aren't real garnets, or I wouldn't have been able to afford the necklace, but they LOOK like garnets. LOL. Anyway, good luck everyone. Please tell your friends how they can win this necklace and earring set. Remember, the only thing you have to do is comment and tell me your favorite gem. There is no obligation to review the book or Tweet or mention on Facebook or…. See, I'm easy to get along with.